Syndicat d'initiative et de tourisme de la commune de Walferdange

Guided visits of the Raschpëtzer qanat

Guided visits in English language can be applied for at the Municipality of Walferdange using the
attached form
Visitor's gallery near shaft -5
The visitor's gallery is open to the public on Sundays from 3:30 to 5:30 pm, from April to October.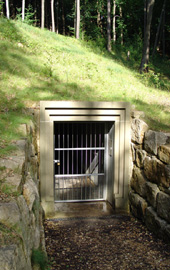 Getting there by car and by walking

To allow travelers getting of their bus safely, the drivers are kindly requested to consult the attached schematic access map.
For the walk from the bus stop to the Raschpëtzer qanat, please use the attached map for your reference.